English Language
The non-Chinese speaking students of our school account for about one third of the total number of students. They are mainly from the Philippines, Pakistan, Nepal, Vietnam and other countries. Our school acts as a tiny international city offering global connectivity. Both the local and non-Chinese speaking students study and grow up happily together.
Curriculum Objectives:
Our English curriculum is designed according to 'A A A' approach:
Aspiration
– To arouse students' curiosity and creativity through PLP-RW, KEYS Programme, RaC Programme and a variety of interactive activities.
Amusement
– To design diversified English activities and let students learn English in an authentic way.
Achievement
– To encourage students to participate in different competitions to build up their confidence.
Curriculum Highlights:
The GE Programme is designed to equip students with grammar knowledge, reading skills, listening skills, writing skills and speaking skills.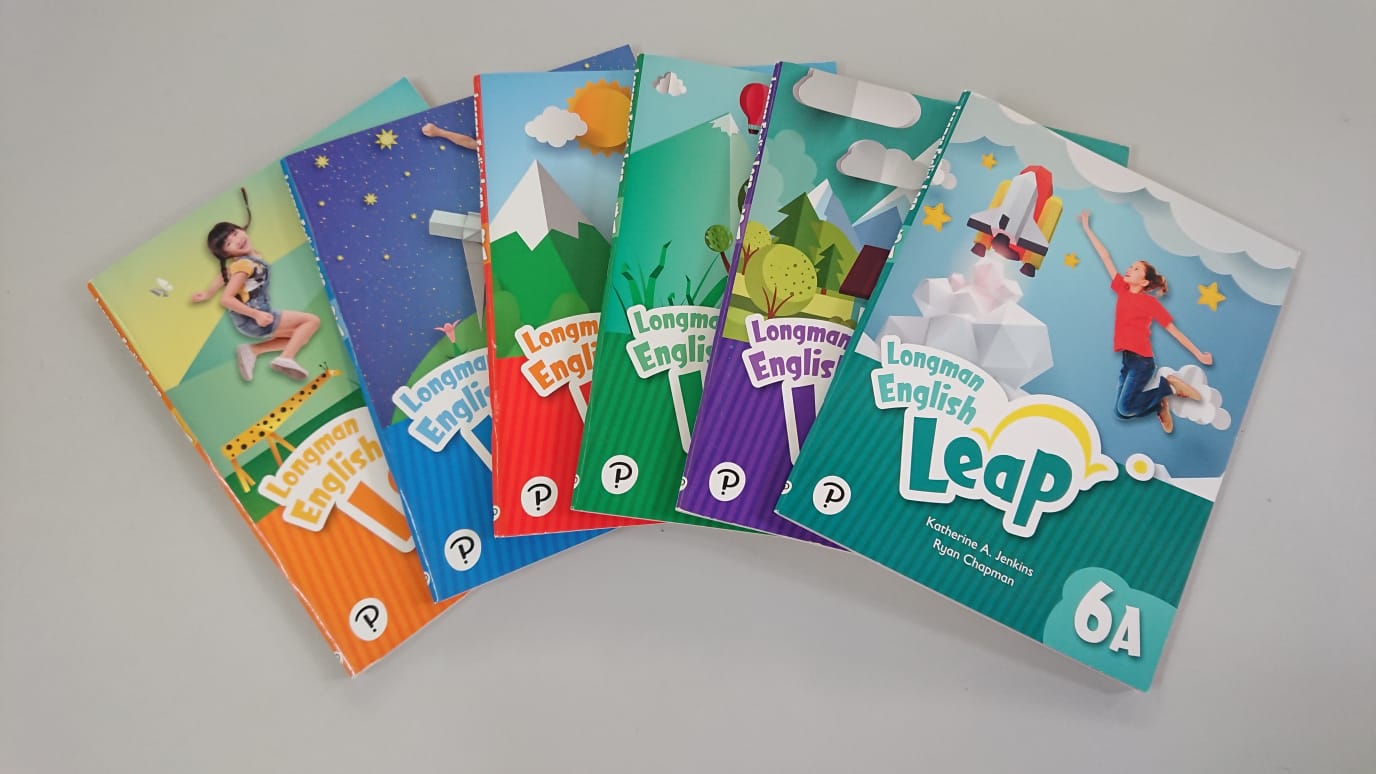 PLP R/W adopts a holistic approach to language learning, incorporating the four skills, with an emphasis on reading and writing in Key Stage 1.
KEYS 2 aims to develop students' reading and writing skills progressively throughout KS2.
The RaC Programme is thematically and linguistically linked to the core G.E. Programme. A rich array of text types (both fiction and non-fiction texts) and various reading skills are covered.
Integration of STEAM Education
STEAM education is integrated into English curriculum to cultivate students' inquiry and problem-solving skills.
Integration of E-learning and Self-Directed Learning
Through different e-learning applications, students' interest and motivation in learning English can be enhanced.
Other Learning Experiences:
Through the Storytelling Programme, students can be equipped with different storytelling techniques. It can also enhance their vocabulary and language development as well as their creativity.
Drama contributes to personal, language, social and moral developments of students, and serves as an effective means to nurture their creativity. Each year, P.4 to P.6 students are selected to participate in the drama class and join the drama competition.
Activity Highlights:
Cultural Exchange with students in New Zealand
English Newsletter (MY Post):